Compassionate
We love helping people and understand personal injury can derail your life. We will help you in your time of need.
Communicative
When you hire us, you get your very own legal team. We will ensure all your questions and concerns are addressed, and keep you informed throughout the entire process.
Committed
We understand injuries are traumatic. We're committed to helping our clients and strive to get the best outcome.
Trucking Accidents & Traumatic Injury
Attorneys in Atlanta, Georgia
KARINA DEOCHAND
Attorney at Law
ROMI K.
JAYSWAL
Attorney at Law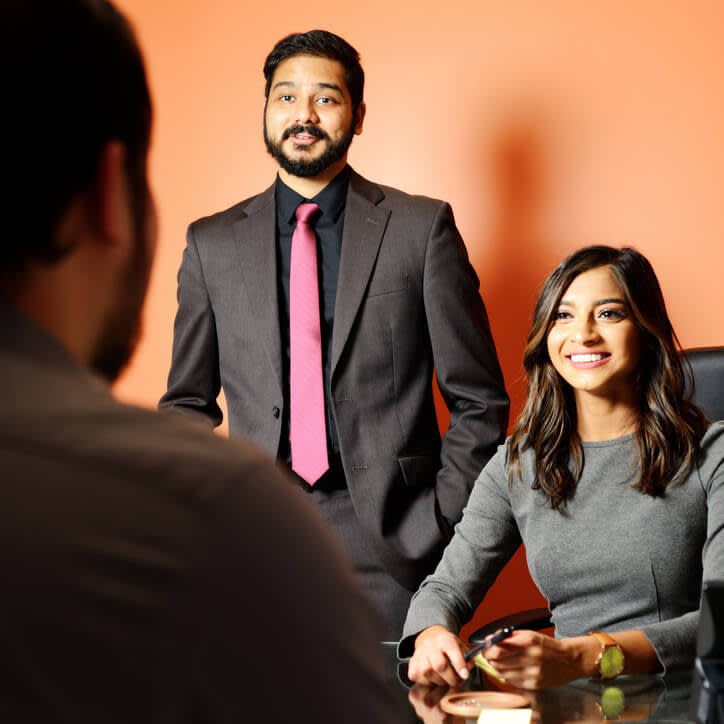 Fighting for the Compensation You Deserve
If you have been in a severe accident, were hit by a drunk driver, or are are injured for any other reason, you have the right to be made whole for the injuries you've suffered and the money you've lost. This includes medical bills, lost wages, and various special damages. This is why it is important to consult with experienced attorneys to maximize your claim. You do not know what you are owed until you ask. Call today for a free consultation.
We serve clients in Atlanta, Georgia, and the surrounding areas of Savannah, Macon, and Columbus. No client is too far for us, and every case will receive the personal attention and care it deserves.
Don't Face These Problems Alone. Let Us Guide You.
If you've been involved in a car, semi-truck, or another accident, you don't have to face the fallout on your own. At Deochand & Jayswal Law Group, we understand that personal and traumatic injuries can affect every aspect of your life. We started in personal injury firms and continue our personal commitment to help our clients seek the compensation they deserve. From a free initial consultation to striving for court-ordered results, we will be with you every step of the way.