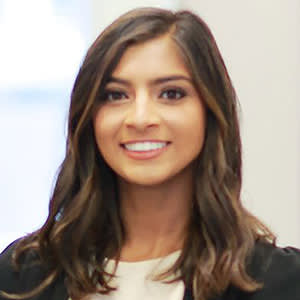 Before founding Deochand & Jayswal Law Group, Karina K. Deochand was an associate at a local boutique law firm. During her time there, she practiced complex civil litigation with a focus on white-collar crimes. Ms. Deochand worked with a Special Assistant District Attorney on civil and criminal RICO cases, filed on behalf of the State of Georgia. These cases focused on racketeering allegations within the gaming and timber industries, including but not limited to, money laundering, structuring, fraud, tax evasion, commercial gambling, and theft.
Before that, Ms. Deochand worked at a boutique personal injury firm in Norcross, Georgia for over 5 years.
Ms. Deochand graduated from Georgia State University, receiving a Bachelor of Science in Economics and a minor in Philosophy. Ms. Deochand graduated from Georgia State University College of Law with high pro bono distinction. While there, she was a member of the Vis Moot International Commercial Arbitration team.
Ms. Deochand is a member of a number of local and national associations, including the Atlanta Bar Association, the South Asian Bar Association of Georgia, and Georgia Asian Pacific American Bar Association.